GUIDES IN A LAND OF MAGIC
We want to leave Guatemala name up high, delivering the best service to our clients so that they have the best experience in conquering Acatenango while supporting local guides and communities.
Our Mission
To Offer a complete service, without any type of discrimination, to conquer Acatenango with anyone who wishes to do so. We have a team of certified local guides who love what they do and will accompany you step by step to the top.
Our Vision
Soy Tours visualizes, in the next 5 years, not only its growth as the best Acatenango tour agency at an international level, but also the development of high impact projects and initiatives such as the construction of a potable water system. We want to give our children what is needed to promote the development of the community of San José de Calderas, our community.
Your safety, our commitment
Our guides have been trained and certified by INGUAT and INDECAP to comply with all safety standards and requirements.
We continually look for ways to improve our service for you.
Transportation service directly at your hotel

Bilingual staff in Spanish and English

Necessary elements for the climbing. (Subject to availability)

Balanced meals prepared with love to cover the entire experience.

Accommodation respecting individuals, couples or groups.

Accompaniment and complete assistance during the entire experience.
THE BEST TEAM
Our team is the heart of our agency. We have the experience and passion to create tailor-made experiences and adventures.
OUR PROMISE
If you have decided to climb the Acatenango,
we'll do everything to reach the top with you.
Together we can always do it.
Gilmer Soy
General Manager & Founder
Gilmer climbs the Acatenango from an early age. His vocation of service led him to develop Soy Tours as a project that allows him to promote his country and build better options for his community.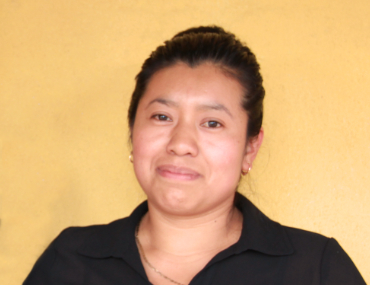 Hilda Tol-sis
Operations manager
Hilda has built Soy Tours with her husband, Gilmer. As operations manager, Hilda takes care of all the necessary logistics to provide the best experiences to all our clients.